---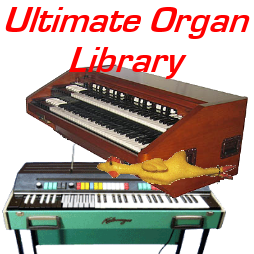 Sale
Minotaur Studio's and Rubber Chicken Software Co. have captured the best in the B-3 as well as many other famous organs. Authentic B-3 samples, complete with perfect rotary control and performance parameters, including distortion and key click. There's even a separate instrument for the percussion itself,allowing you to mix in whatever you want.
Not only that, included are a bunch of Farfisa samples, Vox organs (such as the Continental and the Jaguar), the Gibson Combo Organ (made famous by the Doors), Fender organs and Bass organs, and a rare organ called the Rheem. For the sixties buff, this is the collection to get. Even with the Original EPS, we have programmed the Leslie to get a realistic effect.
Comes in various sampler formats: EPS, EPS 16-Plus, ASR-10, and ASR-X. This set is distributed on floppy: 5 DS/HD (ASR's), 10 DS/DD (EPS). They are not available via download, but they can be written to the media of your choice. Please inquire with us about pricing.