---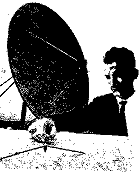 For Ensoniq EPS 16-Plus only.
Description
Run audio through the EPS effects! Audio-In effects let you send external audio signals into the effects processor that's built into the Ensoniq EPS-16 PLUS. A guitar, mic, or line level signal, when plugged into the audio-in jack, is routed to BUS1 of the effects processor. A Mic/Line switch and level control adjust the gain of the input. Can I still use the keyboard? Yes, internal sounds can still play too, using BUS2 or BUS3.
What's it good for? Use the EPS as an extra effects box in your studio. Or play a gig and bring as little equipment as possible - just the EPS and a mic. You may want to use the unique keyboard-controlled pitch-shifter to change your voice intao a vocal quartet in real-time. Or use the Time-Dicer to change the pitch of a track without changing it's tempo.
No Hardware. It's a disk? The disk contains a number of effect algorithms which load into the machine. Thirteen of the effects on this disk are enhancements of the ROM effects that are built into the EPS-16 PLUS; from HALL REVERB+X all the way down to WA+DST+REV+X.
The other eight effects on this disk are totally new:
PLATE-REVERB
PLATE-VERB+X
NONLIN
REV+X PARALLEL EFX
2CHO+REV+X
PAR-FX GTR+X
TIME-DICER+X
3V HARMONY+X.
PLATE REVERB is a studio staple for adding presence and warmth to percussive sounds and solo instruments.
NON-LINEAR REVERB has an abrupt cutoff instead of a smooth tail - just the ticket for modern drum sounds. A new guitar effect gives you distortion, delay and reverb on the audio in, with a separate chorus and reverb that can be used for other sounds at the same time.. And if you like the TIME-DICER, you\'ll love the new 3-voice pitchshifter: 3V HARMONY. Polyphonic keyboard control means it works as a vocal harmonizer, creating three new harmony parts from one voice input.